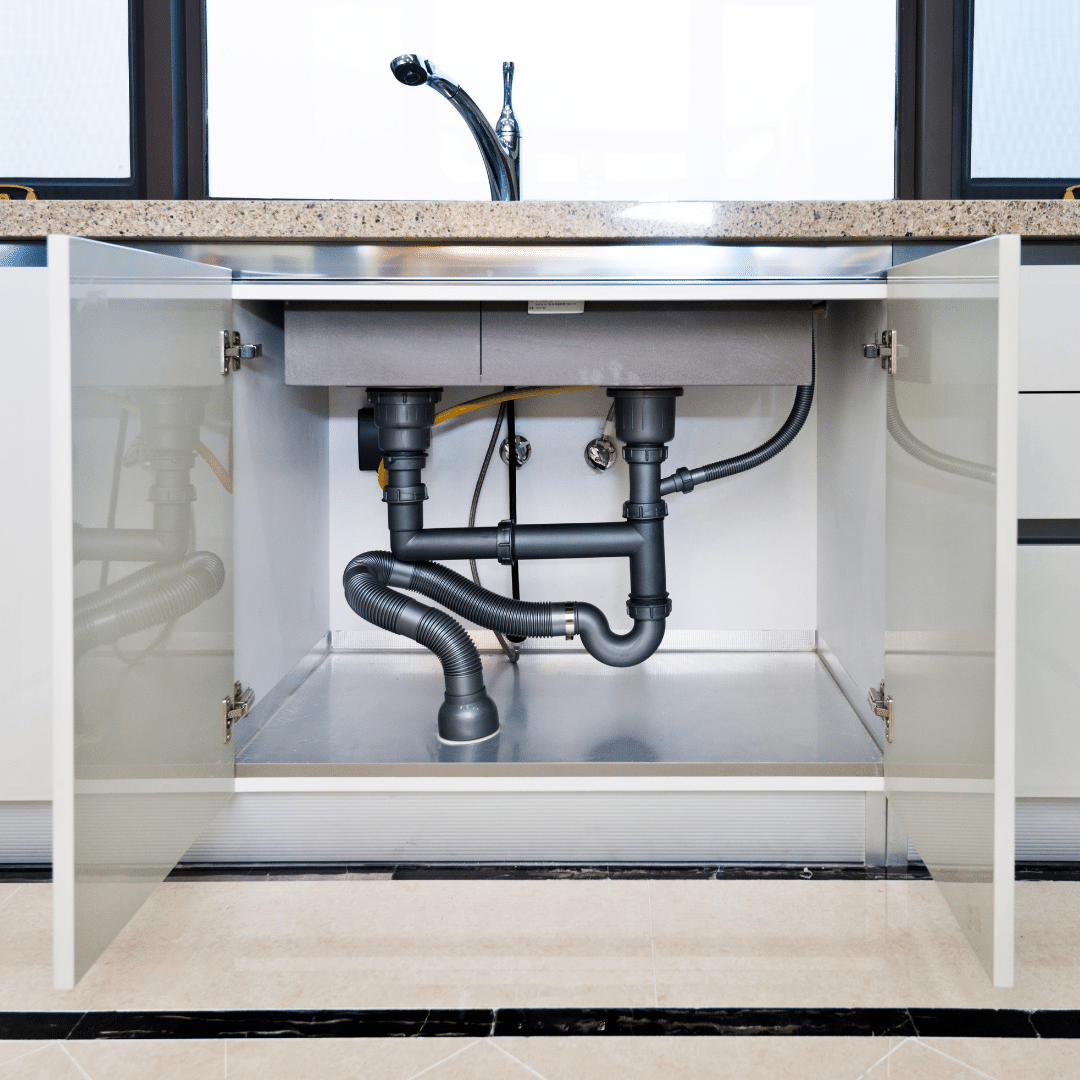 Maintenance is key to keeping the plumbing in your home running smoothly and preventing costly or emergency repairs. We've put together a handy checklist you can use to keep on top of it! 
You can check on lots of these yourself, but if you need any maintenance or repair work done, be sure to call in a certified plumber. Using a certified plumber ensures both the quality of work and the likelihood that insurance will cover you if anything goes wrong. You can check plumbers' qualifications with the Plumbers Gasfitters and Drainlaying Board.
Let's start inside
Check your hot water cylinder valves

Temperature and pressure valves help to relieve pressure on your HWC when needed. Cooling and heating contracts and expands, which causes pressure on the inside of your cylinder. As with anything mechanical, your HWC valve can go bad. It's important to get this checked regularly to ensure it isn't too damaged or corroded and it's functioning properly. The good news is it's relatively cheap to replace when necessary and will keep your home safe and hot water flowing!

Check under your sinks

Take a look under your sink for signs of leaks and water damage. Grab a flashlight and have a quick look under your sink and around the pipes and connection – if you notice any stains, mildew, visible moisture, water pooling, or dripping, the odds are you have a leak that needs fixing. You can also take a paper towel and run it across your pipes and connections while the water's running – if your paper towel absorbs some stray moisture you might want to get it checked out. Leaks cause a huge amount of water wastage over time, costing you money as well as having the potential to damage your cabinetry!

Clear out sink and shower drains

Every few months, or if you notice drains are draining water more slowly than normal (likely clogged), you can do a quick clean out to clear any debris that's built up. It's especially important to clean your kitchen sink, bathroom sinks, and showers regularly as they're more prone to blocking from hair, food, etc.

Check your toilets

Your toilets should not be letting my ANY water into the pan. It's also a good idea to take the lid off your toilet tank and have a look for any signs of wear.

Check your hot water system

Find out what type of hot water system you have so that you can tell your plumber. Knowing whether it's electric or gas ahead of time is helpful, and if it's mains pressure, low pressure, a gas hot water cylinder (HWC), or gas infinity. This will help us fix or replace it more quickly when needed.  Gas infinity looks a little like this, and if you have a HWC, you'll know it's gas if you see connected pipes or remove the access panel and see a blue flame (pilot light). An electric HWC will have a power cable connected to the HWC (not a standard plug).
Now let's move outside
Keep an eye on hose taps

Give your outdoor hose taps a try to test how easy they are to turn on and off. Take a look for leaks – place your thumb over the spigot and turn the water on. If there's enough pressure that you can't hold back the water, your hose should be fine, but if you feel you can hold back the water, you may have a leak somewhere along the line. Once you turn the hose off, if you notice water leaking from the handle or spigot, you may need a washer replaced.

Weed around your outdoor units

When you're mowing the lawn, be sure to weed around any HWC units or water filter systems to make sure they're clear of plants and vines, which can take over and block or damage your systems.

Check your toby box

Check your toby box every now and then to make sure no water is letting by. Turn off your water in the house and take a look at your toby box to check that the meter isn't going up.

Check your gutters and downpipes

Make a note of where your downpipes are around the house and check each one for signs of deterioration or cracking. Clean out your spouting and downpipes or install a gutter guard to stop leaves and debris from clogging your gutter system.
Running through this checklist on a fairly regular basis will help you to keep your home's plumbing and drainage running smoothly.
Get in touch if you need any plumbing, drainage, or gas (hobs and instantaneous water heaters) maintenance or repair work done. We're a team of Master Plumbers based in East Auckland, servicing the greater Auckland region – with over 20 years of experience.